Summer is heating up already, but these celebrity couples are making it too hot to handle! In the past year, several stars have announced their relationships and weddings to the public. Bet you didn't know about some of these couples below!
Gong Hyo Jin and Lee Jin Wook
Fans were shocked when Gong Hyo Jin ("
It's Okay, That's Love
") parted ways with actor Ryu Seung Bum in 2012. Meanwhile, Lee Jin Wook ("
The Three Musketeers
") dated popular actress Choi Ji Woo ("
The Suspicious Housemaid
") for three years before calling it quits in 2011. There's no better way to soothe a broken heart than by starting anew with someone else! In May 2014, it was revealed that Gong Hyo Jin and Lee Jin Wook have been dating since last year.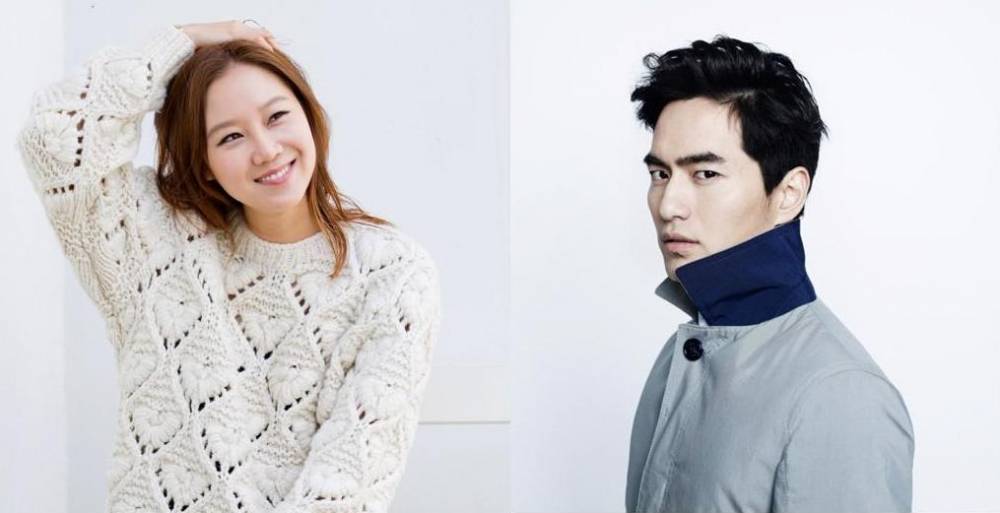 SNSD's Taeyeon and EXO's Baekhyun 

You could hear the cries of fangirls and fanboys worldwide when it was confirmed that SNSD's beloved leader, Taeyeon, and EXO's cutie pie Baekhyun ("
XOXO EXO
") have been dating since February. It's been reported that Taeyeon provided moral support for Baekhyun when he was exhausted from late-night practices for EXO's first concert. How lucky for Baekhyun that he's with the girl he previously chose as his ideal type!
Joo Ji Hoon and Ga In of Brown Eyed Girls

A five-year age difference didn't stop these steaming hotties from getting together! They've known each other for the past eight years but only recently became more than just friends. The turning point for them came when the two portrayed lovers in one of Ga In's music video. We hope Joo Ji Hoon ("
Goong
" and "
Five Fingers
") is as charming in real life as he is on the small screen!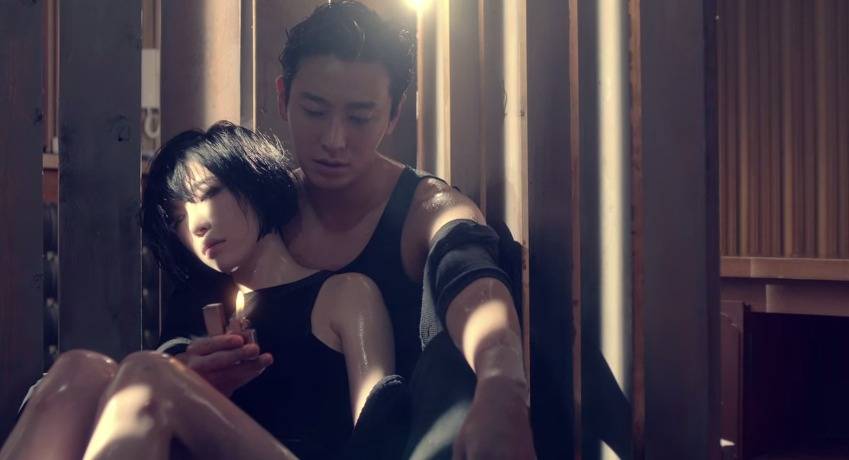 Lee Seung Gi and Yoona 

The relationship announcement that started a wave of others for the girls in the popular K-pop group SNSD: Yoona ("
The Prime Minister Is Dating
") and Lee Seung Gi ("
You're All Surrounded
")! Whenever Yoona would guest star on the variety show "
Strong Heart
," it was a running joke that Lee Seung Gi had a crush on Yoona. Well, now that crush has turned into reality as these two have been going strong for the past 10 months!














Jung Woo and Kim Yoo Mi 

During Jung Woo's time playing the role of Trash in the highly popular drama "
Reply 1994
," news broke about his relationship with actress Kim Yoo Mi ("
Can We Love?
"). On a talk show, she confessed that Jung Woo was the first one to ask her out. They had met while working together in the movie "Red Family," which premiered in November 2013.
Vanness Wu and Arissa Cheo

Actor-singer Vanness Wu ("
Autumn's Concerto
," "
Ti Amo Chocolate
") tied the knot with his Singaporean girlfriend, Arissa Cheo, in Los Angeles in November 2013 in front of close family and friends. If you didn't know already, he was born and raised in Santa Monica, California, before moving to Taiwan after high school! When exchanging vows, Arissa was moved to tears while Vanness comforted her with a kiss. Let's wish the newlyweds a happy marriage!
Jay Chou and Hannah Quinlivan

Years ago, Mandopop superstar Jay Chou ("
Pandaman Heroic Detective
") once stated that he would be married at age 35. It looks like he's a man of his word as he announced last month that he would marry model girlfriend Hannah Quinlivan before his 36th birthday in January. Reporters inquired about the proposal, but he wished to keep it a secret. Aren't you curious about how he popped the question? We bet it was really romantic!




















Carmen Villalobos and Sebastian Caicedo

Carmen Villalobos
("
Made in Cartagena
")
and Sebastian Caicedo first dated for four years before breaking up. Time apart must have made the heart grow fonder as the pair started dating again last month. Hopefully, everything works out the second time around for this hot Colombian couple!
Marian Rivera and Dingdong Dantes
After meeting on the set of "
Dyesebel
" back in 2008, Marian Rivera and Dingdong Dantes are still going strong! Last month, Marian and Dingdong vacationed in New York City and stopped by the famous frozen hot chocolate spot, Serendipity 3. They also enjoyed other touristy locations, such as Gotham City and Rockefeller Center. It would be wonderful to see these two lovebirds tie the knot soon, don't you think?
Which couple is your favorite? Share with us in the comments!
Some titles on Viki are not available in certain regions of the world. But Qualified Contributors (QCs) can view and contribute to most titles. Read this blog post to learn how to become a QC.