Happy 28th birthday to Park Yoochun! As he grows one year older on June 4, here are five reasons we can't help but keep loving the hot actor/singer more and more.
Happy 28th birthday, Park Yoochun!
Yoochun's nickname "Micky" was his English name when he lived in the United States.
Yoochun was born in Seoul, but he moved with his family to the United States when he was in sixth grade. He lived in Fairfax, Virginia, where he attended middle and high school before returning to South Korea after being scouted by Brothers Entertainment.
Mickey Mouse ears for our favorite Micky!
Yoochun's younger brother, Park Yoo Hwan, also is in the entertainment industry. 

Park Yoo Hawn and his brother Yoochun
Park Yoo Hwan's career started as a supporting character in the 2011 drama "Twinkle Twinkle." He has slowly built up his acting credentials in other dramas, most recently starring in the latest season of the hit series "
I Need Romance 3
."
Watch a clip of Park Yoo Hwan in an Episode 15 preview from "
I Need Romance 3
" below.
Yoochun's breakout K-drama role was in "Sungkyunkwan Scandal."

Yoochun had previously acted in minor roles but with "
Sungkyunkwan Scandal
," he officially became a popular leading male actor. He was recognized for his great acting performance by receiving several awards, including "Rookie of the Year" and "Most Popular Actor in a TV Drama."
 Yoochun once dated Kahi, former leader of K-pop girl group After School. 

It's been rumored that they were in a relationship during the time when Kahi was a backup dancer for Boa and Yoochun was active with TVXQ.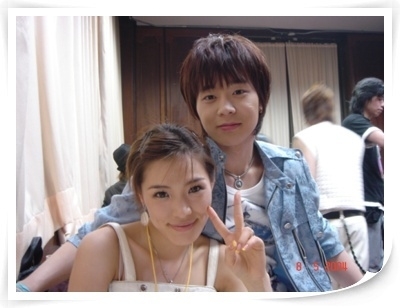 Kahi and Yoochun pictured together circa 2004

Yoochun speaks three languages.

Yoochun can speak Korean, English and Japanese fluently. During the early years after TVXQ's debut in 2003, he learned Japanese and spent several years doing promotions in both Japan and Korea with the group.
Check out his awesome English skills on display in the 2011 drama "
Miss Ripley
."
Which fun fact about Yoochun did you find most surprising to learn? Tell us in the comments below!
Some titles on Viki are not available in certain regions of the world. But Qualified Contributors (QCs) can view and contribute to most titles. Read this blog post to learn how to become a QC.